Christmas can give you a massive headache and empty your pockets. You can love spending time with family – or hate it. But there is always one huge advantage to Christmas in Australia: cherries!
Every Christmas I travel from my home in Melbourne to visit my sister and her family in Verdun, South Australia. Verdun is a little-known area in the Adelaide Hills dusted with curvy peaks, stands of pine and gum and a smattering of old farms, still working after a hundred and fifty years and a few dozen catastrophic bush fires.
Those of us lucky enough to live in Australia know that Christmas is the best time of the year because not only do you get to roast your own bones in the searing and uncompromising heat – but you get compensation in the flood of freshly ripening, crisply delicious cherries that suddenly become available, especially those directly from a cherry farm.
Despite blithely driving past a hundred times before, this last Christmas I finally stopped in at the pick-your-own cherry farm around the corner from my sister's place and perched on the side of a hill surrounded by golden fields. Armed with buckets, my niece (11) and nephew (7) and I headed into the neat green rows of the cherry grove, tastebuds already salivating for the little red treasures we might find.
The cherry trees are on a hillside, grown on trellises that are easily accessible for both children and slightly height-challenged adults (me). There's also a huge bird net overhead, protecting the cherries while still allowing them to get all the sunshine they need.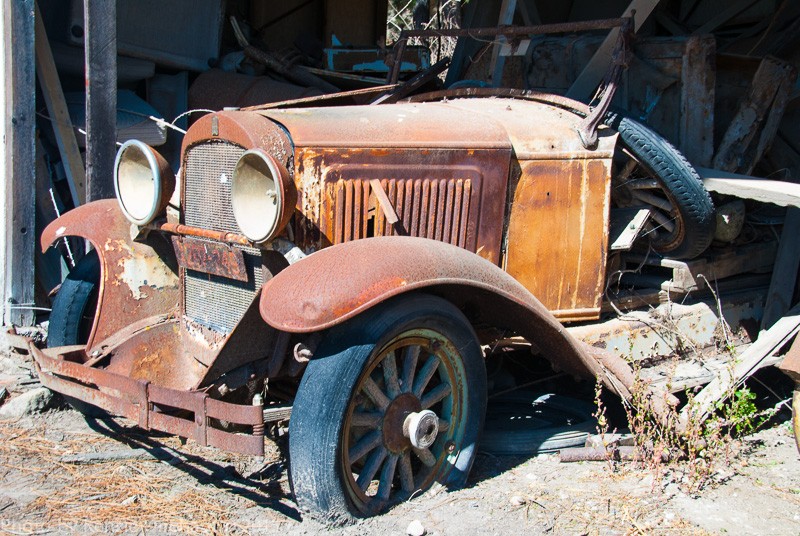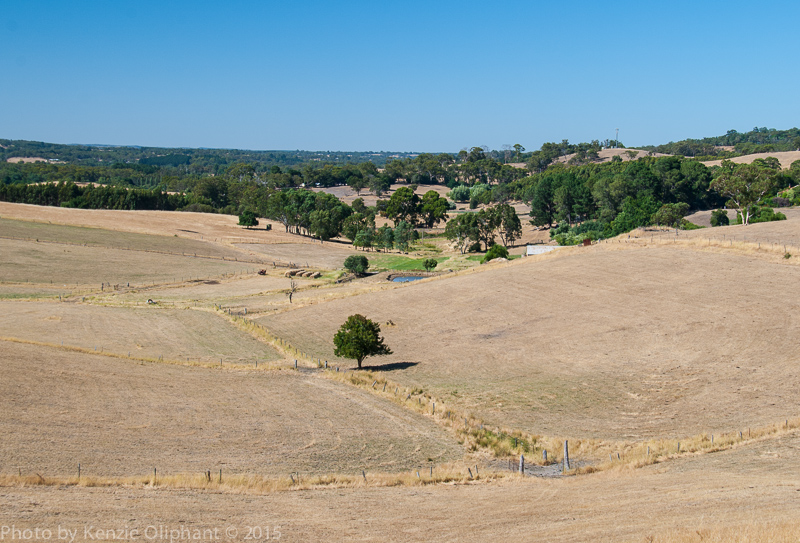 I've never been fruit picking before. I've also never seen a cherry growing on a vine or even been to a cherry farm. Lucky for me the kids patiently taught me exactly how to pluck a cherry from the tree so that it lasts as long as possible (a moot point given how quickly we were planning to eat them). Apparently much "testing" of the product was required to ensure we were getting the best.
And yes. Yes we were.
I've always loved cherries – but I've never had cherries quite like these before. Opulent, vivid and syrupy, they popped in my mouth and exploded with delightful cherry goodness. Only an act of brazen willpower prevented me from simply stalking along the rows eating everything I could get my hands on.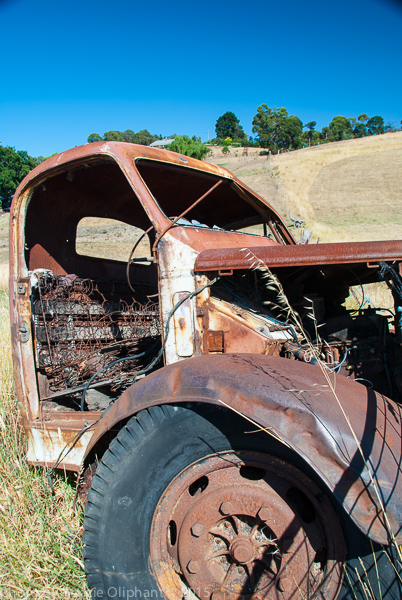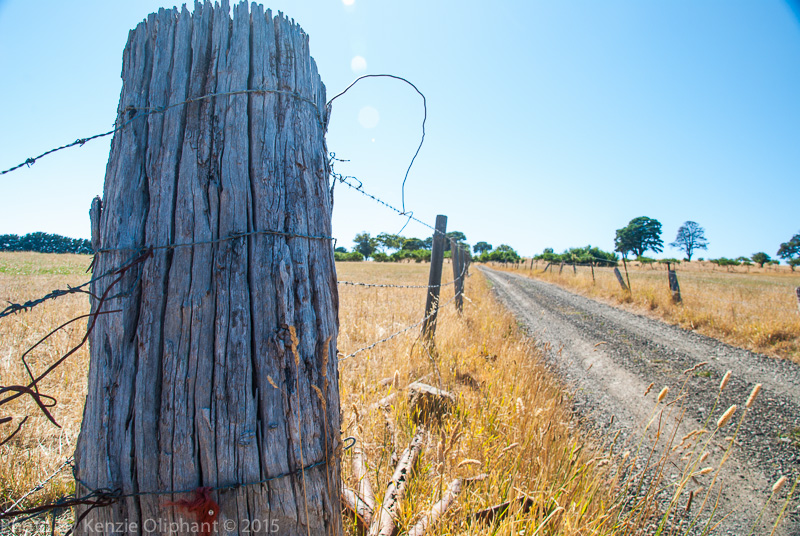 With fingers stained dark red, we paid for our cherries. The farmer told me that his and his family had settled the place and built the beautiful sandstone farm house back in the 1870s. The cherry trees came much later.
The walk back down the hill alongside the fields of freshly cut hay was hot and summery. But we made it home just fine. Alas, the same couldn't be said for most of those fabulous cherries.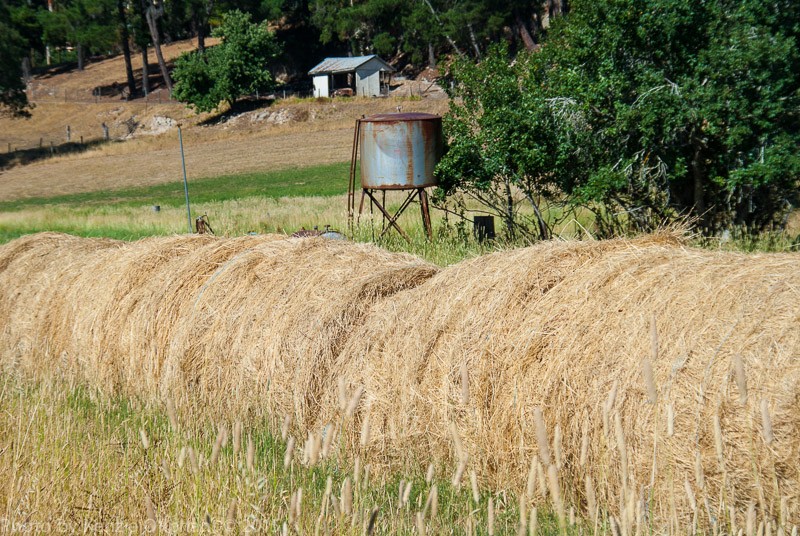 Cherry Farm Details
Cherries at Verdun can be found at 152 Beaumont Rd, Verdun and is open Dec-Jan, 7 days per week. No entry fee. You can look up their open times on their Facebook page which they update daily during the season.
You can download this brochure to find out more about the excellent cherry farm picking opportunities in the region. It's a great activity for a hot summer day.